Banteng | Online Record Book Preview

This is a preview of the Banteng species only.
Once you subscribe you will be able to view all the entry details for hundreds of different species, including full score sheets and photos.


This species has several classifications, to view each one you can click on the links below to jump down to that section:
Banteng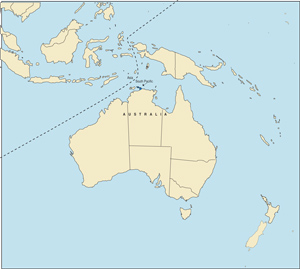 Bos javanicus

Banteng (Sp), Banteng (G), Banting (F). Sometimes spelled banting, bantang, or bantin. Called tsaine in Burmese, bantin in Malayan.

DESCRIPTION (male) Shoulder height 52 inches (132 cm). Weight about 1,100 pounds (500 kg). Females are smaller and slimmer than males.

The banteng is a good-sized ox, closely related to the gaur, but smaller and lighter, with a less developed dorsal ridge, relatively longer legs, a more elongated head and smaller ears. The tail is tufted and reaches below the hocks, and there is an imperfectly developed dewlap. Banteng found in Australia are handsome animals of the Javan type. Young bulls are reddish-brown until about age three, becoming blackish-brown or black when fully mature, the blackish coloration progressing from front to back. Very old bulls may turn gray. There is a large white rump patch that contrasts sharply with the color of the body. It extends to-but does not include-the root of the tail. The lower legs have white "stockings" from knee to hoof. The horns are relatively short and slim, round in cross section, more or less wrinkled near the base, but smooth for the rest of their length. They grow widely outward from the top of the head, then curve smoothly upward and somewhat forward to sharp tips. The horn bases in old bulls are connected by a hairless, gristly shield. Females are a chestnut-red color and have very small horns.

BEHAVIOR Gregarious. Usually found in herds of 8-15, though at times as many as 40-50 have been observed. Old bulls are usually solitary or with one or two other bulls. Feeds mainly on grasses and sedges, with most activity in morning and evening, or at night when pressured by humans. During the heat of the day it retreats to dense forest among the paperbark trees. Sense of smell is excellent, hearing and eyesight are good. Very agile.

HABITAT Thick rain forest with open paddocks for grazing.

DISTRIBUTION The Northern Territory of Australia, where they are found on the Cobourg Peninsula and extending into Arnhem Land. They can also be found in several private estate properties in the Northern Territory.

REMARKS Banteng are native to Indo-China, Java and Borneo, with three subspecies recognized: Indo-Chinese banteng (B. j. birmanicus), Javan banteng (B. j. javanicus), and Borneo banteng (B. j. lowi). According to Lever, those introduced in Australia were "Bali cattle," or domesticated Javan banteng from the island of Bali. They may have reached Australia sometime between 1829-1840, but the first documented release was an accidental one in 1845 at Victoria Settlement in the Northern Territory. Today, large numbers of banteng are free-ranging on the Cobourg Peninsula. They have regained their wild characteristics and are excellent game animals. Trophy hunting- with high trophy fees--has been instrumental in preserving the banteng in Australia, which has the world's only huntable population.

STATUS The USF&WS listed all wild banteng as endangered in 1978; however, it regards banteng from Australia as feral Bali cattle and allows them to be imported into the United States.
Classifications
Banteng - Species Detail

Scientific Name:
Bos javanicus
Gold:
66 3/8"
Gold (Bow):
54 3/8"
AKA:
Silver:
63"
Silver (Bow):
0"
Endangered:
6-2-70 Southeast Asia (Banteng from Australia are considered feral and may be imported in the USA)
Bronze:
60"
Bronze (Bow):
54"
This online application provides access to the entire SCI Record Book. From here you are able to browse and search for entries by location, species, hunting company/guide, and more. This is a subscription service and you can sign up today by clicking the Subscribe Now button below. If you would like to view more information about this site, please click here




Previous

Records 1-100 of 257

Next



Member
Taken
Location
Hunting Company/Guide
Measurer
MOK
Score
OR
MR



The Banteng currently has 257 Entries listed in the SCI Record Book!

Once you subscribe you'll be able to access photos and full socre sheets for all of these entries. Plus you can filter, sort, and search through all species and entries in the SCI database. If you would like to subscribe now to have access to the entire database, please click here.



Sample Photos
Return to Top
Banteng (estate) - Species Detail

Scientific Name:
Bos javanicus
Gold:
62 2/8"
Gold (Bow):
63 4/8"
AKA:
Silver:
0"
Silver (Bow):
0"
Endangered:
Bronze:
60"
Bronze (Bow):
56"
This online application provides access to the entire SCI Record Book. From here you are able to browse and search for entries by location, species, hunting company/guide, and more. This is a subscription service and you can sign up today by clicking the Subscribe Now button below. If you would like to view more information about this site, please click here




Previous

Records 1-12 of 12

Next



Member
Taken
Location
Hunting Company/Guide
Measurer
MOK
Score
OR
MR



The Banteng (estate) currently has 12 Entries listed in the SCI Record Book!

Once you subscribe you'll be able to access photos and full socre sheets for all of these entries. Plus you can filter, sort, and search through all species and entries in the SCI database. If you would like to subscribe now to have access to the entire database, please click here.



Sample Photos
Return to Top